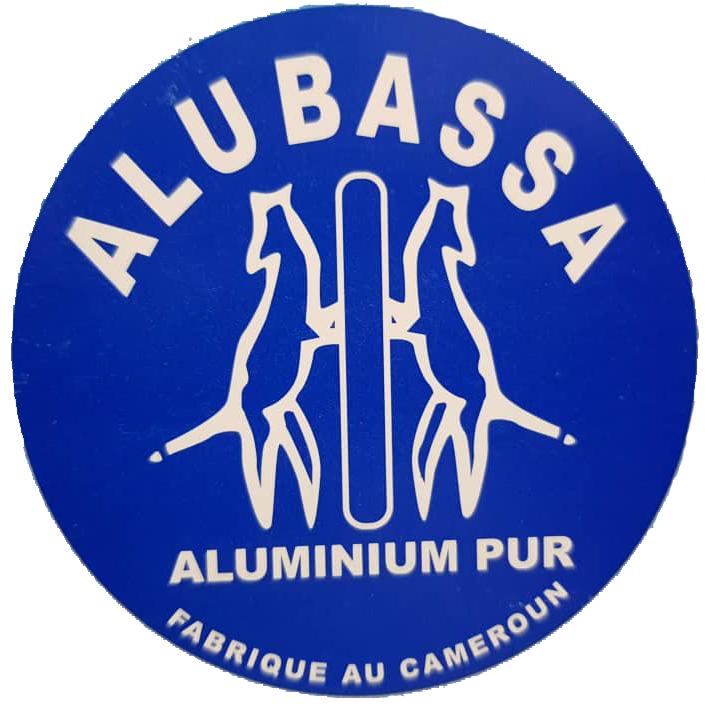 ALUBASSA was created in the year 1957 and specialized in the manufacture of kitchen equipments from pure aluminium. ALUBASSA has a minimum of 250 workers who have a potential of realising a production quantity of 5000 articles per day. Few years ago, ALUBASSA extended it's production area beyond kitchen equipments. ALUBASSA therefore stands out today as the most prominent aluminium processing company in the whole of Central Africa because of its mastery of producing all kinds aluminium equipments to suit all circumstances.
Next time you'll be searching for the right material for your building or domestic equipments, bet you'll consider choosing aluminium!
Discover the most innovative usages of one of the most revolutionary metals of our time :
Very good thermal conductor and insulator.
Rustproof.
Light and has esthetic value.
Malleable and resistant.
OUR STRENGTHS
Check our STRENGTHS
PRODUCTS
Check our PRODUCTS
Your health... Our concern
The solution, the choice of the best lady :
ALUBASSA Pots
Order
Gallery
Check our Gallery
All
CLADDING ACCESSORIES
ROOFING ACCESSORIES
HOUSEHOLD ARTICLES
We've been around for over 64 years, and you trusted us. Our records are as follows
100000000
Happy Clients We trusted them, and we did not disappoint them.
10000000
Projects We have to our credit, more than 1,000,000 projects developed and sustainable thanks to aluminum.
64
Years of experienceWe offer what is right for you.
1
Awards in the construction of aluminum objects throughout Africa. Christian Sontsa
C.E.O SPS_Society
Proin iaculis purus consequat sem cure digni ssim donec porttitora entum suscipit rhoncus. Accusantium quam, ultricies eget id, aliquam eget nibh et. Maecen aliquam, risus at semper. NGAN Franklin
Freelancer
Export tempor illum tamen malis malis eram quae irure esse labore quem cillum quid cillum eram malis quorum velit fore eram velit sunt aliqua noster fugiat irure amet legam anim culpa. MBALLA Pierre
Store Owner
Enim nisi quem export duis labore cillum quae magna enim sint quorum nulla quem veniam duis minim tempor labore quem eram duis noster aute amet eram fore quis sint minim. Elisabeth Jeanne NGONO
Entrepreneur
Fugiat enim eram quae cillum dolore dolor amet nulla culpa multos export minim fugiat minim velit minim dolor enim duis veniam ipsum anim magna sunt elit fore quem dolore labore illum veniam. Ibrahim TALBA MALA
Software Engeneer
Quis quorum aliqua sint quem legam fore sunt eram irure aliqua veniam tempor noster veniam enim culpa labore duis sunt culpa nulla illum cillum fugiat legam esse veniam culpa fore nisi cillum quid.
Location:
Zone industrielle Bassa - Douala
B.P.: 850, Douala - Cameroun
Email:
alubassa@gmail.com
Call:
+237 233 37 15 19
+237 233 37 57 79
Fax.: +237 233 37 71 79